"We had wanted a dog for ages but didn't want to leave it in the house alone all day while we were at work. As if by fate I bumped into Sara as she was walking her gorgeous puppy Toby. We chatted, Sara gave me her business card and a few months later we made the best decision ever...we got our dog, Chance. We couldn't have made that decision without Sara. We now arrive home to a well exercised, well behaved, happy dog. Sara is a natural. She provides a dedicated, first class service and we can't speak more highly of her.Getting a doggy? Get a Sara too!"
Ian, Deb & Chance
Sara is amazing, reliable, totally trustworthy and so patient. She has been walking Thor for over 2 years now and has been fantastic with him - he certainly isn't the easiest dog to handle, but she is always happy to work with me on improving his behaviour! Thor LOVES her to bits!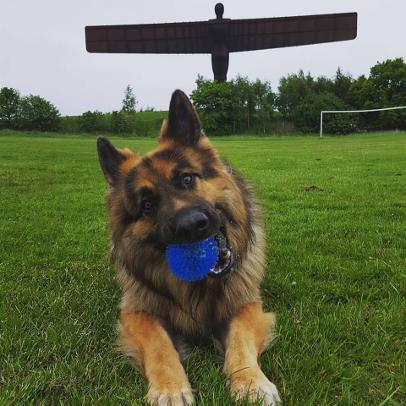 Sara has been walking my little Jack Russell Pepper for approximately a year . I had previously seen Sara walking other dogs around the local area in all weathers. After discovering her website I contacted her and it is one of the best decisions I have ever made. As a nurse I work shifts and my requirements vary on a week to week basis. However, this is never a problem for Sara and she will always accomodate. Her business is is run very professionally and is clearly well organised. Her reliability is second to none. Pepper absolutely LOVES going out with Sara and her canine friends and I can rest assured knowing Pepper is safe, well cared for and thoroughly shattered after a walk. I can highly recommend Sara for her commitment and wonderful approach with Pepper and the other dogs. Her kindness and love for animals is evident and I am so grateful she is able to provide this fantastic service.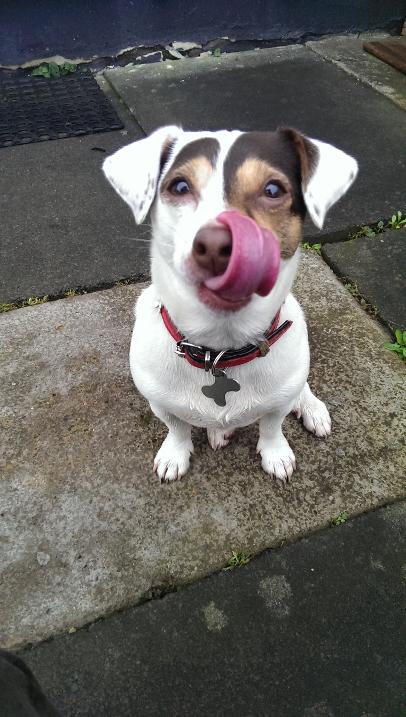 Sara is fab with my mutt Monty, he loves her! Sara is reliable and friendly, we couldn't do without her!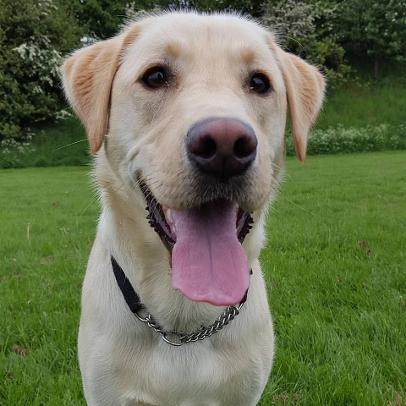 The peace of mind Sara brings us, is immense, she cares so much for our fur babies, they are actually more excited to see her, than they are us!
If you want someone who will care, nurture and love your pets like you do, please go no further than Sara, and of course Toby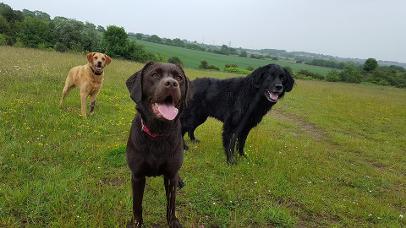 "Sara represents peace of mind. We know that not only will our much loved and spoiled cats will be looked after when we go away, but our home will also be kept an eye on. Going that extra mile for us is what we value the most."
From the first time I met Sara I felt comfortable and happy about leaving my two pets in her care as I had never left them before and was apprehensive about going away for a whole month. Sara never let me down - she kept us informed daily via e mail and even sent us photo's of our pets happy and content. She really went the extra mile and on our return she had even made sure we had fresh milk and bread - She comes highly recommended and I would not hesitate in using her pet care service in future.
Thanks Sara!!!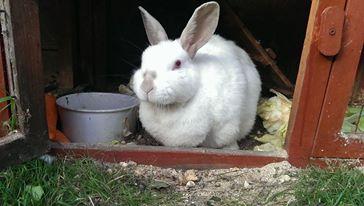 Indie really LOVES her walks out with Sara. I would definately recommend her to anyone looking for a reliable & friendly dog walker.
Ruth Jenkinson
Sara has been walking my little Jackahuahua, Harry, for almost 3 years now – and I cannot imagine life without her reliability, flexibility and friendliness. I most highly recommend 'I Need A Walk's' services. We leave him every morning, knowing that Sara will be arriving without fail. Her texts are a real peace of mind, and it sounds like they have great fun, especially when Toby is around too! Sara happily fits around Harry (if he doesn't want to go out in the rain, sleet, snow) and us (if we need to change dates). She has, uncomplainingly, agreed to walk dogs we are looking after for friends/family – often at very short notice, meaning sometimes she has an extra 3 dogs at a time (poor girl)! Thank you, Sara!!!
Rachel Holdsworth
As the owner of 3 dogs and like the rest of the world a job, family and a hectic life, we decided that we wanted somebody to walk and take care of our boys for the times when all of the above collided. The relationship between the owner, walker and dogs is a very special bond, like the one between a girl and her hairdresser...haha. We found Sara and she came to meet the boys....love at first sight on their behalf doesn't come close! The boys really enjoy their time with Sara and Toby, the pictures on Facebook are great to show the fun they have, I have witnessed their happiness when they see Sara....woofing and tail wagging galore.....I know they are in safe hands. I cannot tell you how comforting it is to know Sara cares for my fur babies the way we do. If you are considering a dog walker.....you've found the best.....don't bother with the rest.
Caroline Heron
When I first met Sara I was only 6 months old, I don't as a rule like people I don't know why, but you know what she just gives off this air of calm and loveableness I couldn't help myself I fell in love at first sight and that has not changed. Every day Monday to Friday she picks me up, we call for my doggie pals and off we go. Every day is different, some days we go for nature rambles, sometime we romp around the park chasing balls. We meet new people, human and dogs all the time and they always stop and talk to the gang and to Sara. She is just that kind of girl, she exudes warmth and friendliness. When we walk along the Durham road we make heads turn, all smart and well behaved and happy to be about and about with our human best friend, we are great pals with green grocer who loves all dogs and even sneaks us a few carrots every now and again. Shame the butchers shut, we made puppy dogs eyes through the window but didn't have the same success.
I love Sara, my mum thinks she is great, truly dependable, honest and flexible. Mum also says great value for money. If you want your dog to live life to the full, Sara delivers by the bucketful.
Gibbs Heslop
Due to accident I needed someone to walk my two Staffordshire bull terriers so I looked on the internet for a local dog walker and found I need a walk dog walking Service. After contacting Sara and agreeing a home visit to meet my dogs Sara agreed to walk my dogs, she has now been walking them for the last six weeks and I cannot fault the quality and reliability her service and I would recommend Sara's dog walking service to anyone.
Mr N Holt
Sara has a key to my house and walks my dog. I wouldn't let anyone do either unless I completely trusted them.

Sara reliable and flexible, I'm sure much to Sara's annoyance, we regularly change the days on which we would like Jerry walked or add additional days at late notice, this sort of flexibility allows us to meet our work commitments without feeling guilty about leaving Jerry on his own.
On a few occasions I have been at home when Sara has collected Jerry for his walk, rather than the blasé reception we get when returning home, Jerry's couldn't be more excited to see Sara. It is reassuring to know that the Jerry loves the person we trust to walk him.
The Facebook photos and post walk texts are another reassuring touch, which after every walk lets us know things are fine and Jerry is safely back at home.
I do not ever write reviews and I am one of those annoying people who won't even give you feedback on eBay, so it is a testament as to how highly I rate Sara that I have written this review. If you are looking for a dog walker or pet sitter, look no further you have just found the right person for the job.
Adam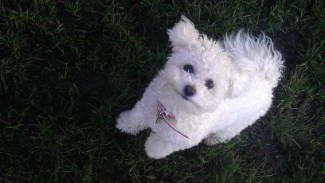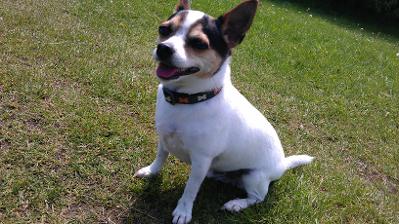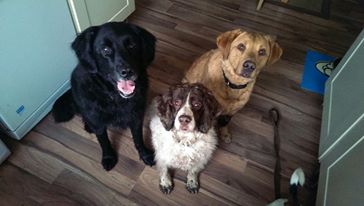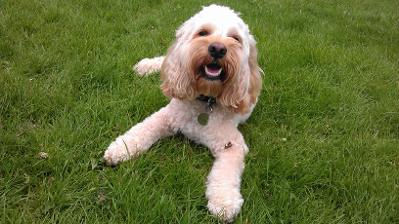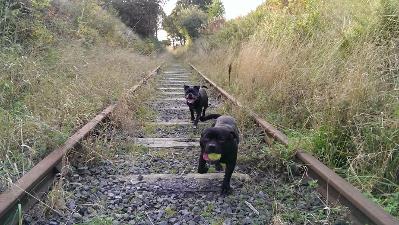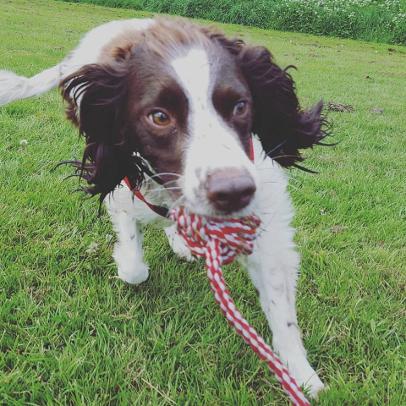 Sara has been walking Buster for around 3 years and we have nothing but praise for her. She is very reliable and accommodating and Buster thoroughly enjoys his walks with her. At the end of each walk she always sends a text to say what they have been up to, which is really reassuring. She provides a first class service and we would highly recommend her. In fact we would not know what we would do without her!
Sara has been amazing in looking after our Persian cats whilst we've been away. It's so reassuring to know our beloved boys are being so well looked after when we're on holiday. The updates have been a great added bonus too! We'd recommend her to anyone.
Sara is amazing, our boy Django can be a real handful as he's only a pup, but she is always happy and cheerful with him, trust her with him 100%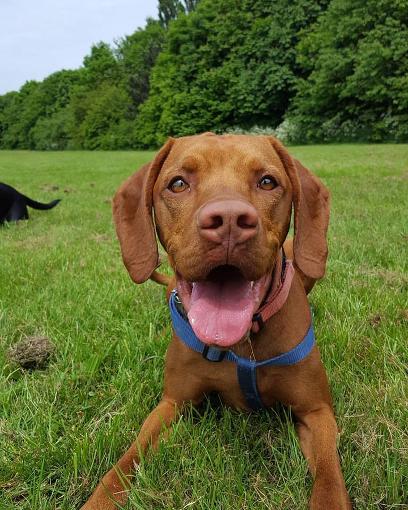 I asked Sara/I Need A Walk to help with some practical help with my chinchillas and also Rudi my cat. Has turned out to be a fab arrangement-so she'll consider other aspects of care/attention with animals. I would recommend giving her a call to discuss your needs and Im sure you will be impressed too!
Julie Phillips